EFL football returns this weekend, and you don't want to miss this Sky Bet free bet offer! They're giving selected customers a £2.00 free bet to use on an accumulator! Translated into matched betting terms, this gives you a potential profit of £15.02 and here's how…
Key terms
The promotion is available to invited customers only.
The promotional period runs from 11:00 on Monday 11th July 2022 until 23:59 on Saturday 30th July 2022.
You must click the 'Opt In' button onsite during the promotional period to receive your £2.00 free bet.
The free bet can be used on an accumulator bet.
The free bet stake will not be returned with any winnings.
Free bet
It's entirely up to you how you play this offer.
You could place your free accumulator bet and lay it to make around £1.50 profit.
With the free bet being small, though, I suspect many will be happy to just punt this for a risk-free shot at a decent return. That's my preferred approach.
It's entirely up to you which selections you go for. At the time of writing, you could place your free bet on 'Blackburn, Norwich & Luton all to win' at odds of 8.51.
Outcomes
Let's look at your profit/loss for the possible outcomes.
So, if Blackburn, Norwich and Luton all to win, you'll make a £15.02 profit on this Sky Bet offer! Any other outcome, you've lost your free bet, and there's no harm done.
* Blackburn were the only team to win their respective fixture, resulting in break-even on this Sky Bet offer. *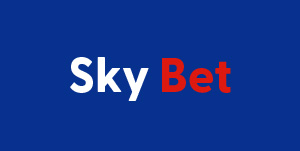 Get this offer at Sky Bet
More reload offers
– Make £500+ per month
With detailed walkthroughs for all the best offers as they're released, you'll be bagging recurring profits in no time.
More reload offers