Premier League football returns this weekend, and you don't want to miss this Virgin Bet free bet offer! They're giving selected customers a £1.00 free bet on any Premier League match! Translated into matched betting terms, this gives you a potential profit of £6.00 and here's how…
Key terms
The promotion is available to selected customers only.
Available between 00:00 on Friday 5th August 2022 and 23:59 on Sunday 7th August 2022.
Accept the free bet via the 'My Bets' page.
You'll receive a £1 free bet on any English Premier League match.
The free bet will be valid for 7 days.
The free bet stake will not be returned with any winnings.
Free bet
With the free bet being small, I suspect many will be happy to just punt this for a risk-free shot at a decent return.
It's entirely up to you what you place your free bet on.
Looking at the odds available for West Ham v Man City (Sunday 16:30), you could place your free bet on 'West Ham' in the '1X2 1st half' market at back odds of 7.00 (6/1).
Outcomes
Let's look at your profit/loss for the possible outcomes.
So, if West Ham are leading Man City at half-time, you'll make a £6.00 profit on this Virgin Bet offer! Any other outcome, you've lost your free bet, and there's no harm done.
* Man City led West Ham 1-0 at half-time, resulting in break-even on this Virgin Bet offer. *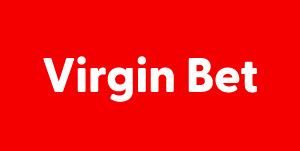 Get this offer at Virgin Bet
More reload offers
– Make £500+ per month
With detailed walkthroughs for all the best offers as they're released, you'll be bagging recurring profits in no time.
More reload offers